Aída
"I came from brilliancy And return to brilliancy. What is this?"
Blogs A Universe's perspective, playing with the symbolism of ever-changing concepts; her voice and a guitar. Note: Stop overthinking as a revolutionary praxis. 🍃
Aída
Artículos para descubrir
"When we focus on externals, we too often get caught up in judgments - this is good, this is bad, I want this, I don't want that. These judgments keep us trapped in our illusions, our sleepiness, our old habits and patterns. Drop your opinionated mind, and move inside. There, you can relax into your own deepest truth, where the difference between d
"Cada flor tiende a ser fruto, cada mañana tiende a convertirse en noche, nada hay eterno en esta tierra, excepto el cambio o la huida. También el verano más hermoso quiere sentir alguna vez el otoño y lo marchito. Permanece, hoja, quieta y con paciencia, si intenta el rapto alguna vez el viento. Juega tu juego sin nunca defenderte, deja que tr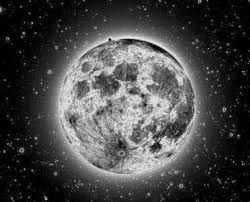 Érase u na ve z, un peculiar perrito llamado Sheiu, que vivía de forma muy sencilla en una casita a lado del río. Un día, mientras Sheiu había salido a buscar frutas del bosque, una ardillita ladrona, entró en su casa y se llevó la sorpresa de que no había nada que robar. En eso, Sheiu llegó y al verla le dijo: -Hey, seguramente veniste de
" El pasado quedó atrás, el futuro aún no ha llegado, el presente se nos escapa; las cosas cambian continuamente, sin ningún fundamento firme; tantos nombres y palabras confusamente creados por sí mismos.. ¿Cuál es la utilidad de la vida, que transcurre inútilmente día a día? No retengas tus viejas ideas; no persigas tus nuevas fantasí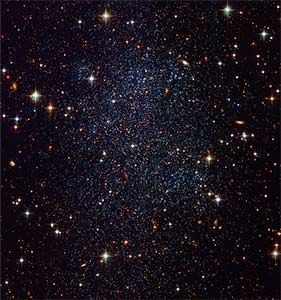 There are the rushing waves mountains of molecules each stupidly minding its own business trillions apart yet forming white surf in unison. Ages on ages before any eyes could see year after year thunderously pounding the shore as now. For whom, for what? On a dead planet with no life to entertain. Never at rest tortured by energy wasted prodigiousl
"...para trazar un límite al pensamiento tendríamos que ser capaces de pensar ambos lados de este límite, y tendríamos por consiguiente que ser capaces de pensar lo que no puede ser prensado. Este límite, por lo tanto, sólo puede ser trazado en el lenguaje y todo cuanto quede del otro lado del límite será simplemente un sin sentido"